Description
I can't tell you how excited I am to share my very first commissioned Charity Christmas Card! This is the page for a pack of 5.
Pre order now for delivery in November
You might be interested to know a bit about the design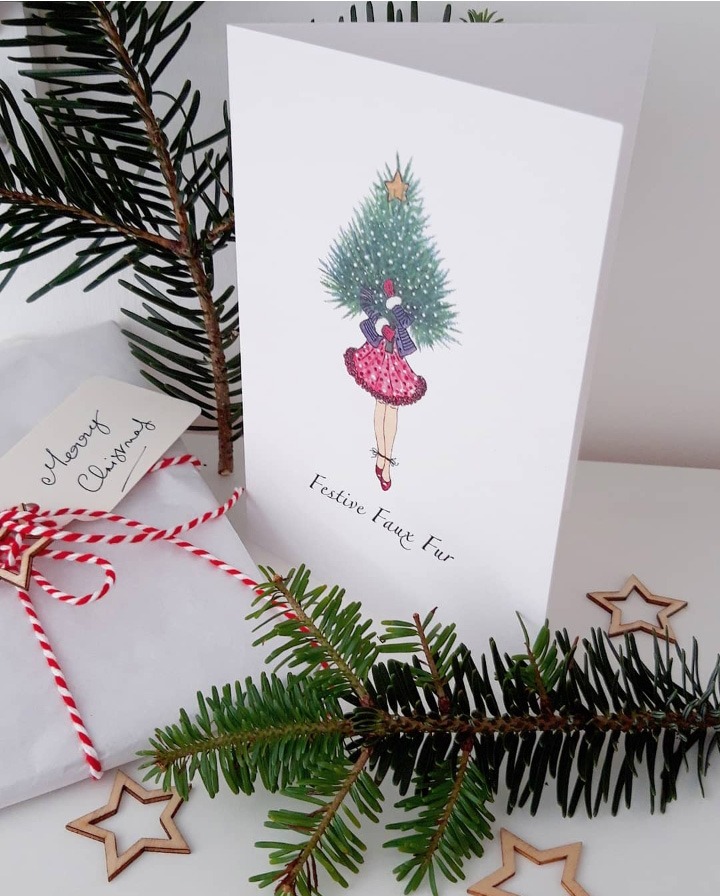 They are so beautiful and special and have been created just for us by Annie Rudkin, who is an amazing artist and illustrator that I have been following on Instagram for years. We are friends now too!
Years ago I was sent a card with the caption 'faux fur' – it was of a child hiding in a massive christmas tree and all you could see was his eyes poking out. It really tickled me and has been the holy grail of cards ever since. I never found them anywhere to buy and I stupidly didn't keep it!
Back in the Summer I could see on Instagram that Annie was designing some beautiful cards and I messaged her with an idea- could she possibly design a card for me? to raise money for DKMS and to scratch my very long term itch and design a brand new FAUX FUR card with a nod to Getting Stuff Done In Heels and add a little of Annie's magic that she puts in to every illustration she does?
YOU BET SHE COULD!!! She did it with bells on!!  Annie has absolutely nailed it.
Just look at her! I think she is the most beautiful Christmas card I have ever seen. We hope you love her as much as we do.
Annie and I were really keen to be as eco friendly as possible. Your cards will arrive beautifully presented in fully recycleable packaging, with no plastic!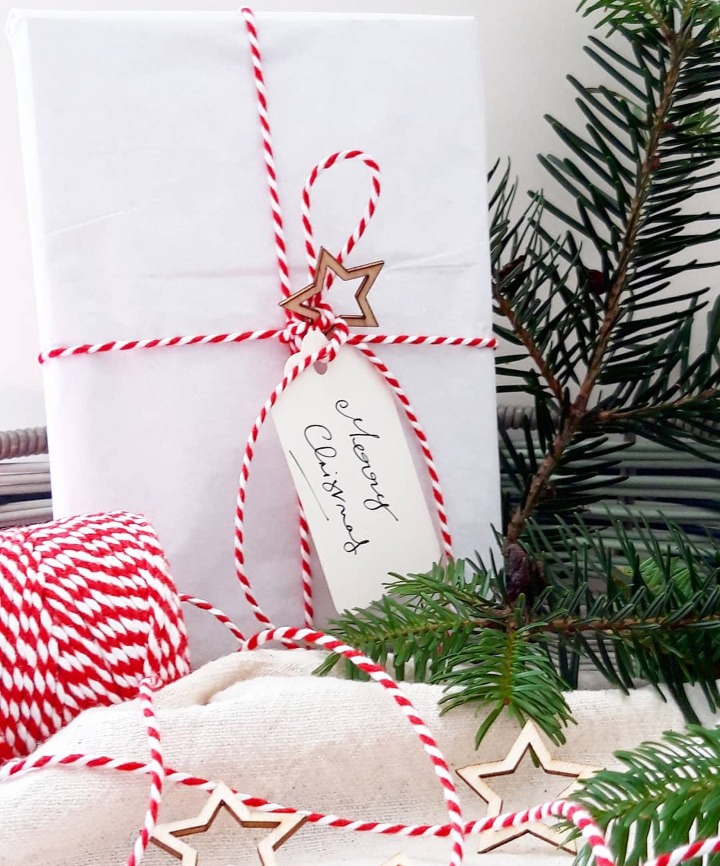 The cards are A6 size and are 250gsm textured white card. Each card comes with a brown envelope.
Sold in packs of 5 or 10 and beautifully packaged and sent out to you freepost.
£2 from each pack of five will go to DKMS UK. And £5 from every pack of ten.
Every 20 minutes someone is diagnosed with blood cancer and for many of those patients a stem cell donation from a stranger is their only hope of survival. Each swab kit costs £40 to process so every penny helps. By buying these cards you will be directly supporting DKMS and helping to save lives.
Thankyou so much
Love Sally and Annie 🙂
You can also find Annie HERE on Etsy xxx
ps – I don't take a penny from the cards xx I am so happy to raise money and awareness for DKMS and I am also delighted to be helping Annie's small business. This card is everything to me!