There has been a lot of media attention lately, largely thanks to a heart wrenching story on Coronation Street where Sinead Tinker discovered she had cervical cancer, while pregnant with her son, Bertie. To discover  that you have cancer at any time is devastating, but to receive the diagnosis whilst pregnant seems unthinkable. I doubt it crosses many people's minds that that can even happen, but of course it can. Cancer doesn't care who you are, how old you are, and whether or not you are pregnant. It brings with it a whole new layer of stress at a time that should be a time full of happiness and looking forward to the future. Cancer calls that all in to question at the best of times and my heart goes out to Roberta and the other beautiful young women I have met, who received their blood cancer diagnosis, while pregnant.
Louisa was diagnosed with Stage 2A Hodgkin's Lymphoma. She had a 10cm mass in her chest, and has received 7 rounds of chemo – round 8, her final round, is tomorrow. Once the baby is safely here, she will have 3 weeks of radio therapy. Hodgkin's Lymphoma is treated with an aim to cure.
Here is Roberta's story in her own words
At 28 years old on the 26th June 2019 at 11 weeks pregnant I was given the news that I had been dreading and praying I wouldn't hear when the week before I had come to hospital to have 3 biopsy's taken. Yup I have cancer- Hodgkin's Lymphoma.
I was seven weeks pregnant when my husband looked at me puzzled and asked 'what's that on your neck?'. The next day I rushed to my GP surgery to show them the lump we had discovered. They were very proactive and sent me away for an emergency scan and I also had bloods taken. When this scan came back 'inconclusive' I was then referred to ENT to have a biopsy and 6 days later i got the news I was hoping I would never hear. To find out you have cancer and to be pregnant as well is honestly the most horrifying and frightening experience.
My husband was shocked, but I wasn't as I had done my own research into what it could be and when the doctor did the biopsy he had a concerned look on his face and he said 'the reason we are going this is we believe that it could be lymphoma' and after that I just knew. I just didn't know what kind of lymphoma it would be. Although there is a small part of you that is hoping it'll be nothing.
Previous to finding the lump I had been feeling unwell but nothing out of the ordinary to me in early pregnancy- fatigue, nausea and I had also become anaemic. I had a persistent rash on my legs but I just put this down to eczema which I have suffered in the past as a child.
I'm now currently 31 weeks pregnant and have so far had 7/8 chemotherapy treatments which when I'm finished will be followed by some radiotherapy, however they're currently unsure whether to give me this before or after giving birth. I have regular growth scans and so far the baby is growing well and my obstetrician is very pleased with his progress. I'm now looking forward to hopefully seeing in the new year as a new mum of 3 boys and being a step closer to being cancer free.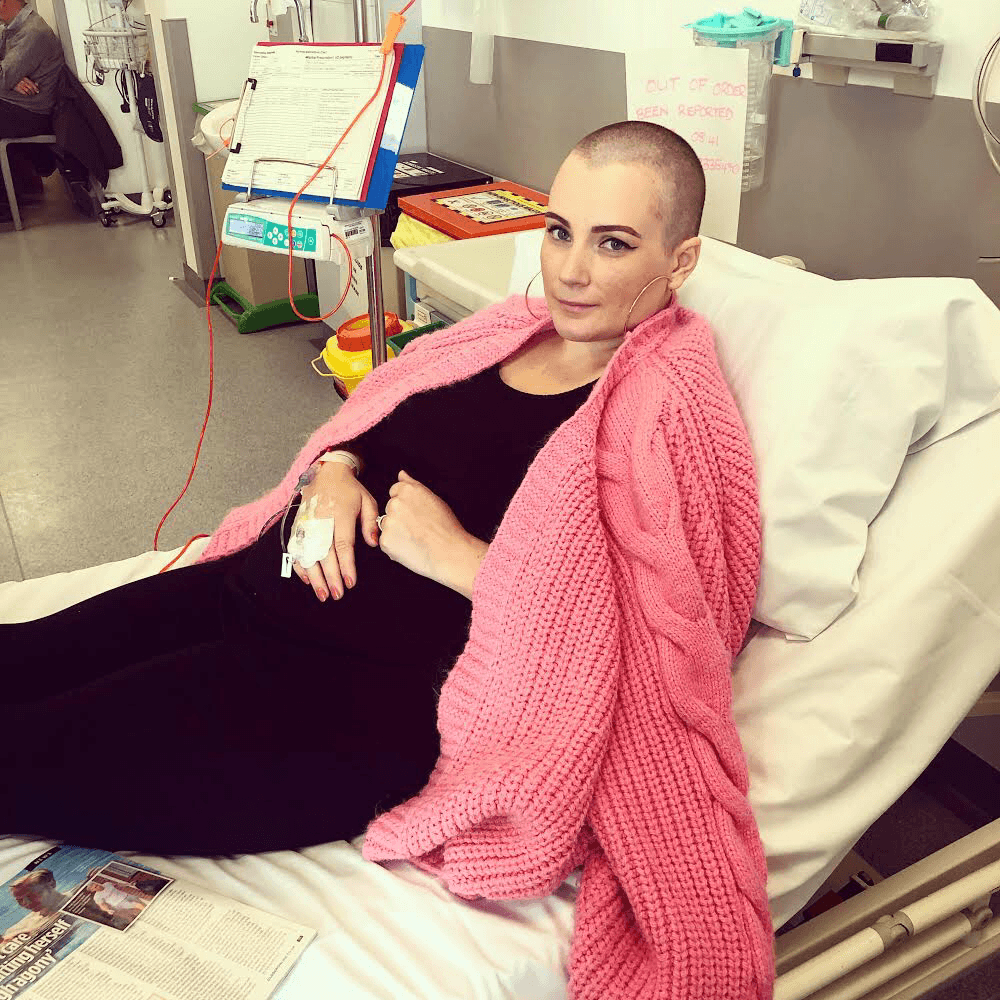 If you would like to follow Roberta on instagram, you can find her
HERE
And if you are having any weird symptoms that you are putting down to pregnancy, it's always worth double checking. 9 out of 10 times it's nothing out of the ordinary, but please keep vigilant! Here is a link to the
NHS Hodgkins Lymphoma page  
As always
Thankyou for reading
Love