It's funny you know, how once you are 'over' cancer, everyone just presumes that's that. You're better! Hurrah!
I think it's probably because they want it to be, to make it all ok, I guess.
But I can tell you, from my own view on things, that yeah, it might have gone, but it never really ACTUALLY leaves.
It's always there, that little shadow in the back ground. That sleeping shark. The one that might just wake up and bite you on the bum when you are least expecting it. The thing you are always looking over your shoulder for. The inbuilt fear. Maybe this will fade in time.. I hope so.
I have an analogy. ( I usually do)
We are all swimming in our own little pools. Our pools are usually warm, and shallow, and we just swim. Quite pleasant really. The sun is shining, and the water is warm and we are safe. We are laying on a lilo in the lovely warmth, or doing a gentle backstroke, without a care.
Except the pool isn't shallow. There are hidden depths that we don't even know exist. The sun doesn't always shine and the water isn't always safe. And it's very very deep.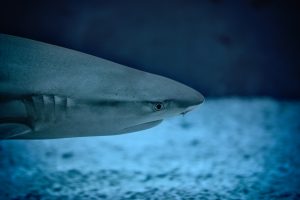 Turns out, Gav's pool has a shark in it. Turns out he wasn't swimming in safe, warm shallow water. Turns out he was swimming right on top of a bloody big shark that really wanted to bite him.
Luckily, we managed to wrestle that shark back down in the depths where he belongs, and Gav is managing to swim safely back to the shallow water.
Safe for now.
My own pool looks fairly inviting, and seems fairly safe, but I have a beady eye on the water below me, just incase. And an even beadier eye on Gav's pool.


We might all have a 'shark' but we might be lucky enough to never see it, and we can carry on swimming in our lovely  safe, warm shallows. Never seeing what might lurk in the depths below. Wonderful innocence.
That's kind of how it feels for me. Us. And your shark might not be cancer, it could be anything that affects your health or your life.
As you all know, we are more than two years on from diagnosis, and 6 months post treatment (which is a huge milestone and one that might need a little celebration, if we dared)
So here is how I see POST cancer. (please bear with me, I speak in riddles really, but in my head it makes complete sense) And I realise that loads of you reading might have different experiences, this is purely just how I see it, for us.
So, we , Gav, had his last treatment in November 2016. Now we see the haematologist, for quarterly checks. No scan, unless he has new symptoms. Check. All good. Nods.
Except it feels/felt so blooming scary.
You know when someone is kidnapped and in the end they fall in love with their captor? It's got a name but I can't think of it. To leave the treatment suite that last time felt a bit like that. Like our captor was releasing us, but we had no idea how we'd manage with out him. (have to add, we didn't actually fall in love with anyone but you know what I mean! lol) There was no 'hurrah', no champagne, just a kind of…. 'ummmm when is our next appointment…'
To say we'd miss the regularity, the staff, the safety of knowing 'they' were in charge, might sound a bit weird. To miss a cancer unit???!!
Imagine you are at the edge of a vast frozen lake. (here we go, another analogy)
The ice looks ok. But you know what they say about walking on frozen lakes? You probably shouldn't. And you definitely shouldn't stomp or run or go without extreme caution.
For us, moving forward 'after cancer' (and that's tricky in itself, as Gav's cancer is termed as 'incurable' so you kind of wonder what you are supposed to think. All I do know, is that he is really really well, so stuff the word 'incurable' and let's focus on the last scan showing no abnormalities, and him being really well) Anyway, moving forward, after the treatment ended, felt like we were about to step on to the ice. And we had no idea if it would be safe.
We stepped so gingerly, clutching each other's hand. Holding on tight to each other as that seemed the safest thing to do, if the ice cracked. Desperate to move forward but also scared to leave the edge.
As his wife and being the one who doesn't have cancer, I am also the one who is checking EVERYWHERE for signs of the ice cracking. Like EVERYWHERE, and for fun, spinning plates as we are walking . URGHHHH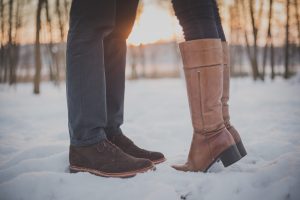 Now, hindsight is a wonderful thing, isn't it. If you had told me that 2.5 years after diagnosis we'd still be A-Ok, we'd have probably run on to that icy lake and made a bolt for the middle and performed a triple toe loop on the way! knowing – with hindsight, it would be safe. But that's the thing isn't it ? we didn't know that it would be safe. We have walked this far, but, now… how do we know if it's safe to keep going. To know where the weak points are? We don't ….and keep going we must, because that's LIFE!! and life is GOOD!!
And I think, in this very round about way, I am trying to explain how it feels to be 'post cancer'
And how for us, the frozen lake we are walking over, might not hold, but it has, so far.  And THAT makes us appreciate EVERYTHING.
Right now, as I write this, fyi, I feel like the ice beneath our feet is quite thick, and I am not so paranoid about cracks. Wahhoo! In fact, we have relaxed quite a lot, and sometimes we don't even feel like we are walking on ice at all! We are just NORMAL. (ok ok with the exception of the wife lol)
I do wonder if anyone else feels like I do ? That's if you stuck with me this far, and you 'get' all my analogies! And hopefully you  now understand the title of this post! if not, there's a lovely cake recipe in the Recipe section, and a nice post about a dress, in the Style section. 😉
Also, I need to apologise because this post was going to be the 'Silver Linings' one I keep promising! No idea what happened because all of the above just fell out of my head, instead! Oh dear! Had to change the title, and everything !! Sorry!!
I'd be interested to know how you feel about all this – and I realise we are all different and your experiences will be different to ours, and that Gav and I are extremely lucky. We just need to keep being lucky. For, like, ever.
I hope I don't ever sound flippant, or blasé, I'd be mortified if I sounded like that.
Anyway – as ever, thank you from the bottom of my heart for bearing with me! Actually, it's really good to write this stuff down! It helps me! I really really hope it helps someone reading this, too.
Lots of love