So it was time. Time to update Toby's room. He's 14 now and growing like a bean, and frankly, wayyyy to big for his 2nd hand single, orange pine bed that's been knocking around in various rooms for the last 16 years or so! (crumbs that's ages isn't it)
Tobes is really cool and as long as his room looked better than before, with a double bed, I had carte blanche on decor!
Unless you've been living under a rock, you'll have seen the #styleitdark hashtag. 
It's everywhere on Instagram and Pinterest. So as usual I turned to the paint chart that I know and trust HERE and picked out Down Pipe for a feature wall. Although I am not keen on the words 'feature wall' – is it still even a thing? All I knew was, the wall behind the bed would look really cool in dark dark grey, and the rest I painted in a lovely light grey called Pavilion Grey. I decided to paint the wardrobe door in the same colour, and also the radiator.


I hunted high and low to find a bed – we decided a small double would be plenty large enough and I was delighted to find the perfect bed in DUNELM MILL, but alas! It didn't come in small double size so the hunt continued! (nice though isn't it!)


I did order some lovely BEDDING though – who knew they did such cool stuff !
We ended up looking at Argos online and found THIS which was PERFECT!
Flooring next and we ordered a new carpet in a soft light grey and I spent another evening cruising round the Internet until I found the perfect rug. I've admired the styling of really large rugs when they are placed under the bed, so I ordered the largest rug I could, in a GORGEOUS grey chevron. Have you ever had a look at WAYFAIR? I couldn't believe the choice! And it arrived super quick too! I am really impressed.
Here is the link to this Rug, it's in the sale…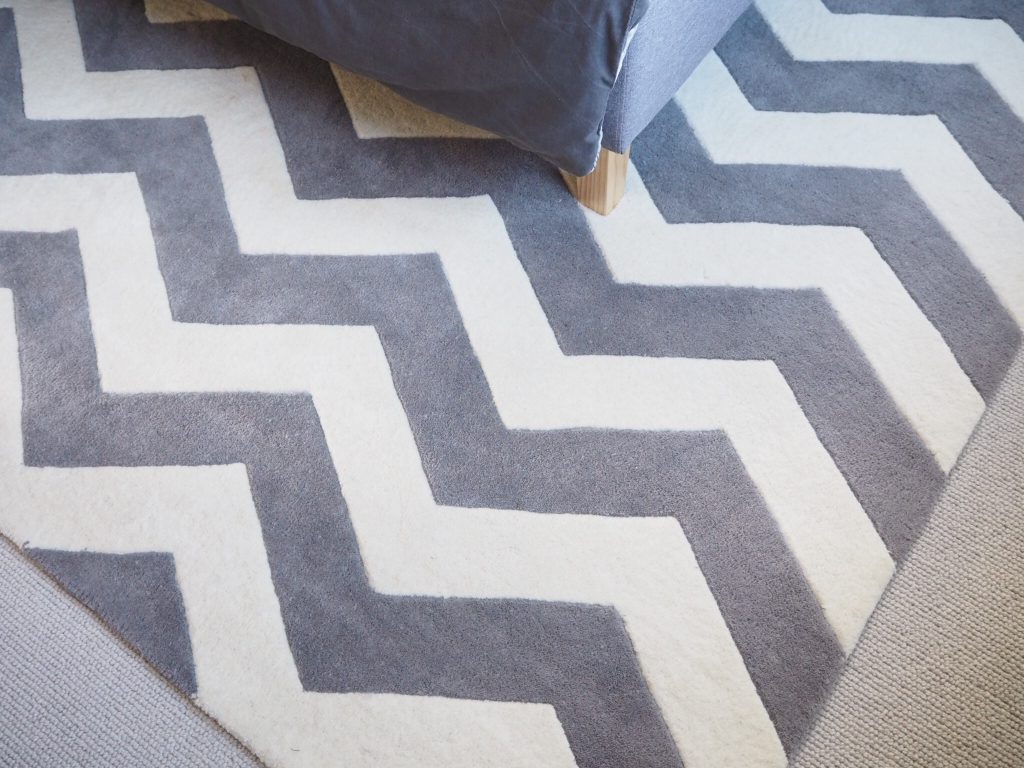 We found some cool thingies on Ebay so he could hang his guitars up and I ordered a fab print from Eastend Prints for above his bed (it's our family song! LOL so it was perfect!)


His curtains were from Next and a year or two old, but you can find similar here
We are still waiting for a desk, and we still need to put his tv on the wall, but we are almost there!

I haven't edited anything on these images, so you get a good idea of the colours, incase you are considering similar.  I wanted to give an honest representation of how they look.
I was gifted a couple of items for this room, (the rug and the print) but would have ordered them anyway, and I am not sponsored or payed. I'd always tell you if that was the case.



Tobes is delighted with it all and so am I ! Hope you like it too.
love